Sleipnir
Sleipnir is the children's reading buddy.
Sleipnir and the Joy of Reading
The City of Literature has made the eight-legged mythical horse Sleipnir its special reading companion and all children. Sleipnir is endowed with the magic of being able to fly between worlds and is thus a symbol of the journey and the flight of the mind that book reading offers us. Sleipnir is therefore no ordinary horse, he is in fact a symbol of the fiction itself, the Nordic poet.
In the name of Sleipnir, Reykjavík City of Literature participates in projects that encourage reading and the creative work of children and young people.
Who is Sleipnir?
In the legend, Sleipnir is the offspring of Loki as a mother and the giant horse Svaðilfari as a father. Loki drew himself in the form of a mare to lure Svaðilfari away from Ásgarður and the eight-legged Sleipnir is the result of this adventure. Sleipnir means the one who runs fast. He is Odin's horse and is said to be the best of all horses and he has runes carved on his teeth.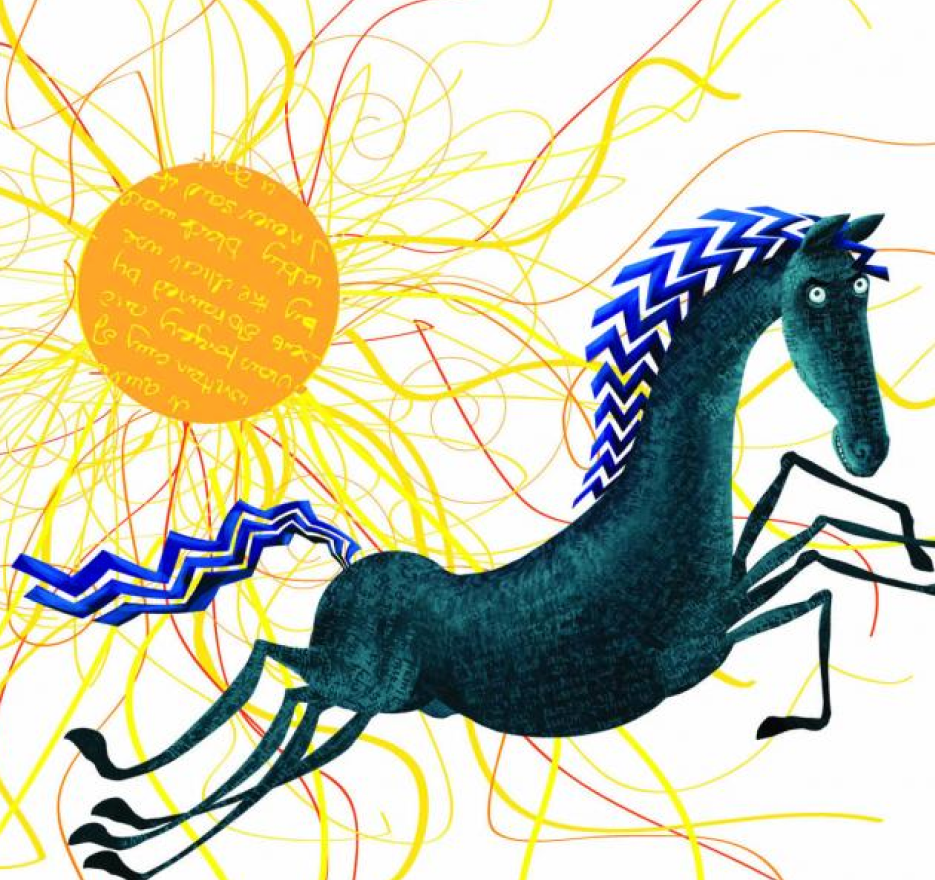 Your reading buddy
In the name of Sleipnir, Reykjavík City of Literature organizes projects that encourage children and young people to read and to create.
The name Sleipnir means he who travels swiftly. Sleipnir is said to be the best of all horses. Some sources claim that he has runes carved on his teeth. In modern times, the saying goes that the canyon Ásbyrgi in North-Iceland was formed by Sleipnir, when one of his giant hoofs touched the ground. This canyon is shaped in the form of a horse-shoe.
Sleipnir is associated with various reading initiatives for the younger generation. His first task for the City of Literature was to invite children and their families to an outdoor literary quiz at the Reykjavík Children's Culture Festival in April 2012. Since then, the live-Sleipnir has started appearing at events hosted by the City of Literature and the City of Literature has commissioned some of Iceland's best known writers and visual artists to write and illustrate books about him .
Each summer, Sleipnir encourages children of all ages to take part in the Reykjavík City Library Summer Reading program.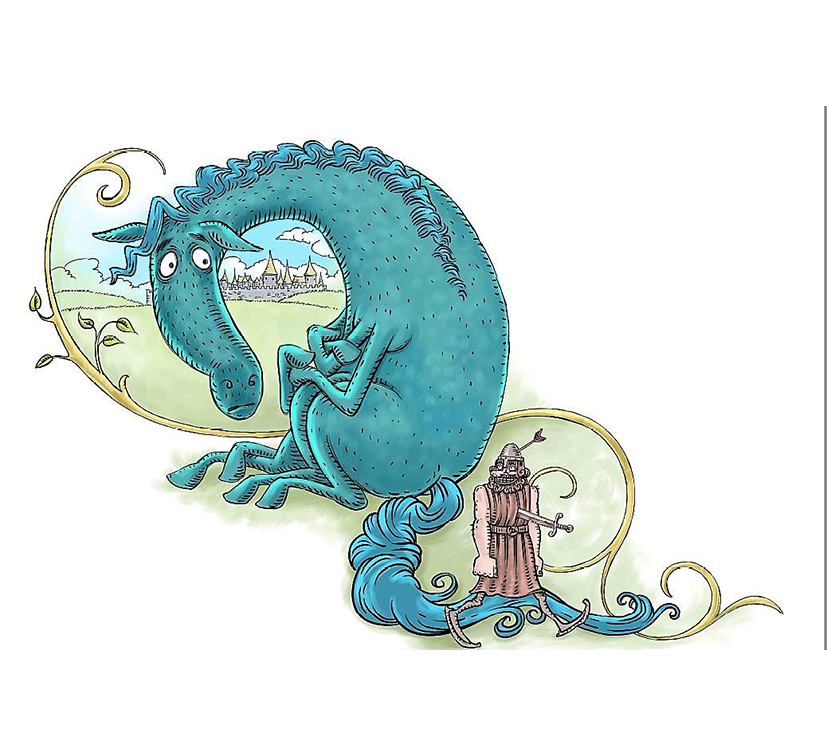 How does the Reykjavík City of Literature use Sleipnir in reading promotion?
Sleipnir visits Reykjavík libraries and schools and meets children in story hours.
Sleipnir books and toolkits are available for teachers at daycares and elementary schools as well as library staff. The book Sleipnir's Winter Adventure by Gerður Kristný is available in English, Swedish and Polish in addition to the Icelandic version.
Parents, teachers and others interested can access the translations here (PDF files):
Sleipnir's Winter Adventure in English. Translated by Larissa Kyzer.
Sleipner's vinteräventyr in Swedish. Translated by Ylva Hellerud.
Zimowa przygoda Sleipnira in Polish. Translated by Ewa Marcinek.
Reading is Key – booklet with reading tips and facts about the importance of reading for children from infancy, written and illustrated for the City of Literature by Bergrún Íris Sævarsdóttir is available at all Reykjavík City Library branches.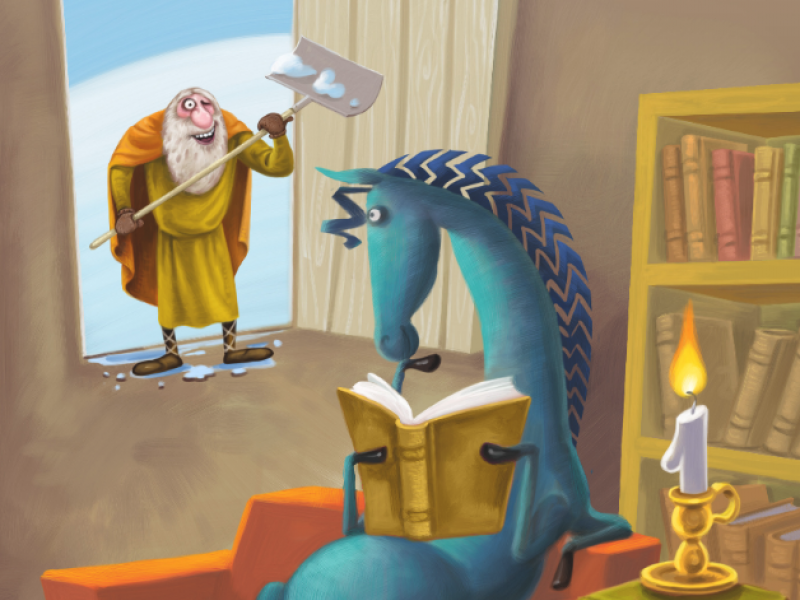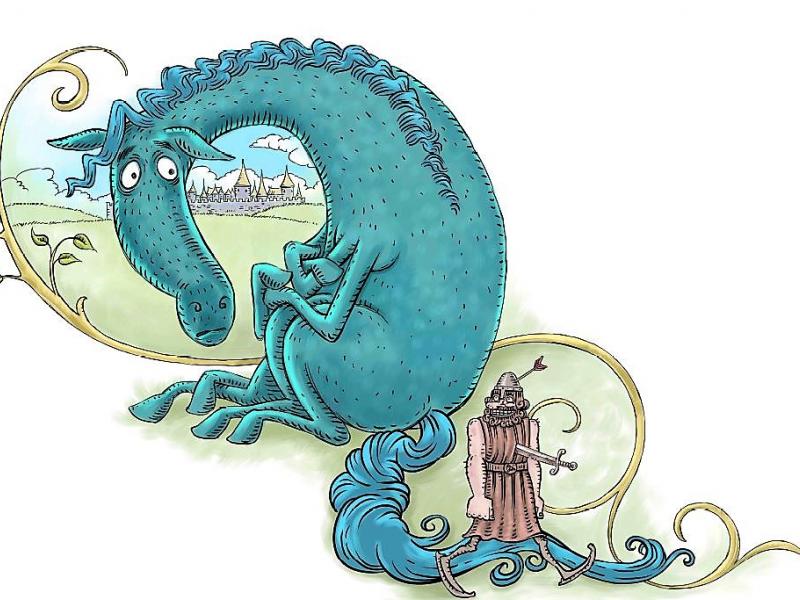 Sleipnir Travels
Melbourne UNESCO City of Literature has teamed up with Reykjavík and Sleipnir. Melbourne designed and hosts the website Sleipnir Travels, an online micro publishing platform for children aged between 5 and 12. On the page children can write postcards from Sleipnir and post them on the website for other children around the world to read.
Sleipnir is a horse who travels on dreams and Sleipnir Travels is an online tool using Sleipnir to link cities and children across the globe.