The UNESCO Creative Cities Network (UCCN) was created in 2004 to promote cooperation with and among cities that have identified creativity as a strategic factor for sustainable urban development. The Network contains seven creative fields: literature; crafts and folk art; design; film; gastronomy; media arts and music. Reykjavík has been a UNESCO City of Literature since 2011.
The UCCN is a growing network with new cities being designated every other year. The title is a permanent one, as long as the designated cities stay active within the network.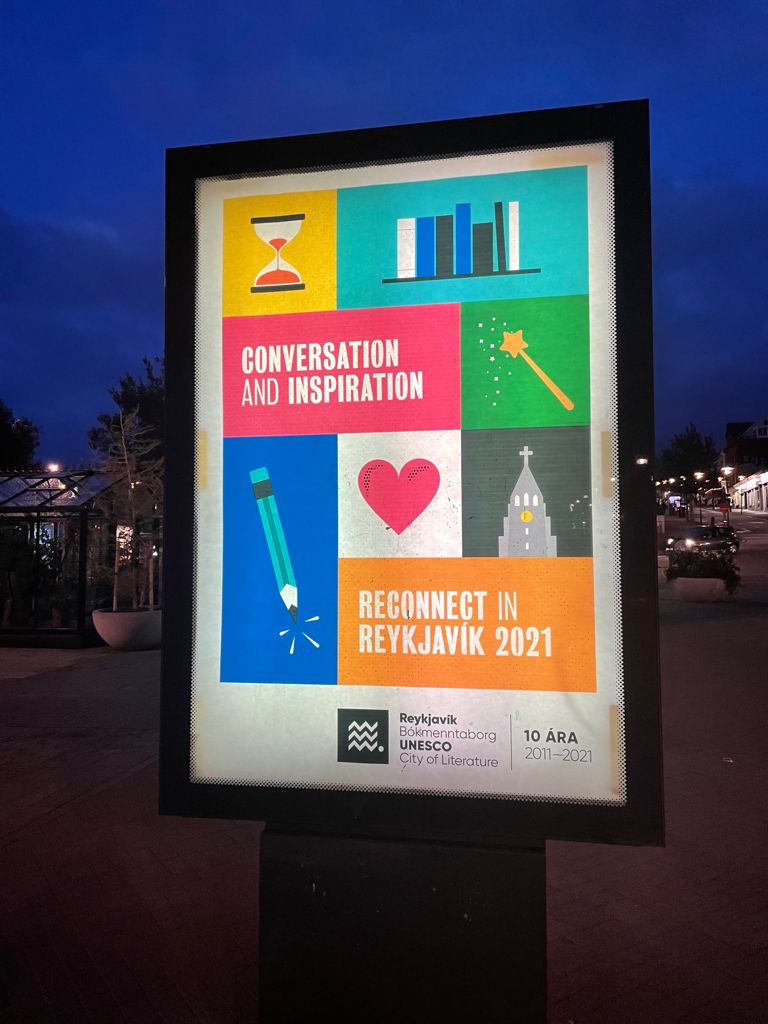 Cities of literature
listed in the order of designation:
2004 Edinburgh (Scotland)
2008 Iowa City (USA)
2008 Melbourne (Australia)
2010 Dublin (Ireland)
2011 Reykjavík (Iceland)
2012 Norwich (UK)
2013 Krakow (Poland)
2014 Dunedin (New Zealand), Granada (Spain), Heidelberg (Germany) og Prag (Czech Republic)
2015 Baghdad (Iraq), Barcelona (Spain), Ljubljana (Slovenia), Lviv (Ukraine), Montevideo (Uruguay), Nottingham (UK), Óbidos (Portugal), Tartu (Estonia) og Ulyanovsk (Russia)
2017 Bucheon (South Korea), Durban (South Africa), Lillehammer (Norway), Manchester (UK), Milano (Italy), Quebec City (Canada), Seattle (USA) og Utrecht (Netherlands)
2019 Angouleme (France), Beirut (Lebanon), Exeter (UK), Kuhmo (Finland), Lahore (Pakistan), Leeuwarden (Netherlands), Nanjing (China), Odessa (Ukraine), Slemani (Iraq), Wonju (South Korea) og Wrocław (Poland)
At the UNESCO Cities of Literature website (citiesoflit.com) you can find information about the cities as well as information for the media and for new or aspiring literary cities.
Cities submit bids to UNESCO in order to be evaluated as possible UNESCO Cities of Literature. Ones designated, the designations are monitored and reviewed every four years by UNESCO.